Local Ecommerce learning with Malik Sajid Riaz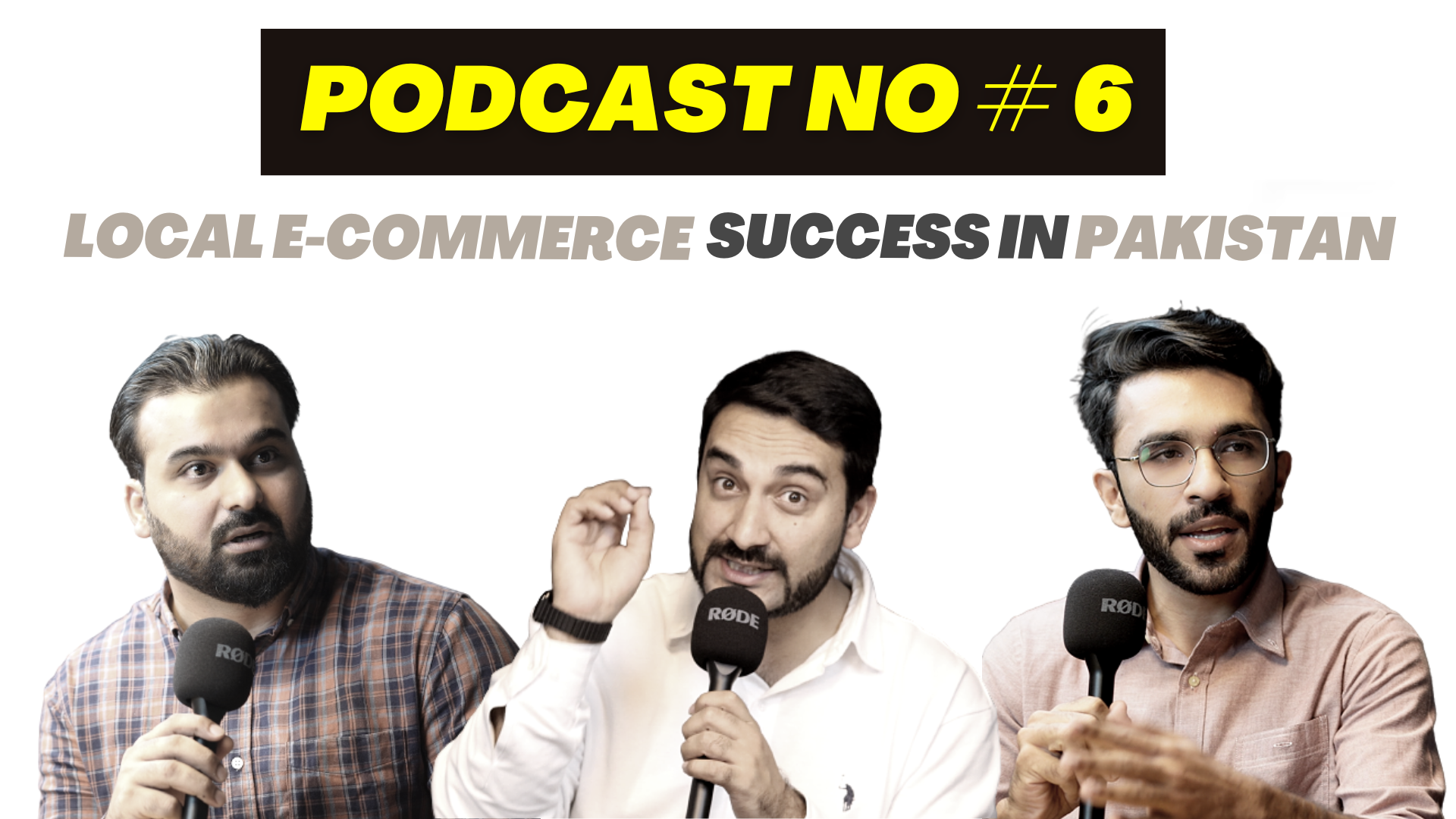 This video is about the success stories of how local ecommerce work and is it possible to turn the loss making ecommerce brand into profit generating? If you want to learn local ecommerce in Pakistan, then this video is for you. You will also get an idea about how content creation is important in this time and through right content you can divert traffic to your website and store and also start earning money from that content.

Malik Sajid Riaz is ex- Head of Ecommerce at Enablers, Posh Notch, ChaseUp, Jalpari, Insole, ChaseUp Grocery and many other retail brands. Through his utmost knowledge and grip in local ecommerce of Pakistan, he turned the negative and loss making ecommerce brands into positive one.

In this local ecommerce podcast you will learn:
Introduction of Local Ecommerce.
Which education in necessary for Ecommerce?
Role of content in Ecommerce.
How to earn from YouTube Video.
Grocery Sale in Ecommerce.
Omnichannel in Ecommerce.
Operations is key to Success.
How to get maximum orders.
Local Ecommerce Sale Potential.
Which Category has most sale in Ecommerce.
How to make more margins in Ecommerce.
Opportunities at YouTube.
5 Billion Assets on Service Ecommerce.
Facebook vs YouTube Content.
Case Study of Posh Notch by Sajid Riaz.
How to reduce warehouse cost.
Sajid Riaz way of working.
Reduction of 87% Spent to 7 % Marketing Spent.
Saad Rashid YouTube Channel.
Conclusive remarks.

Watch this podcast to learn from the journey and tactics Malik Sajid Riaz Used to uplift the brand sale and how he reduced the expenses of the ecommerce brand he was working for. Malik Sajid riaz is famous in turning negative sales brands into positive one.

Malik Sajid Riaz talks particularly about his journey at Posh Notch in which he was one man army. He was doing digital marketing, performance, website development, warehousing, audit, inventory management, dispatching, photoshoot and much more.

On the other hand we have Mr. Saad Rashid, who is famous content creator on YouTube and Facebook. He explained how content is changing the service ecommerce landscape. Through making right content, people are not only generating sales, but also managing huge amount of earnings from social media platforms even if the content is old.

Mr. Saad explained how one can earn through putting automated content at YouTube and Social media platforms. Learn through his experience in this podcast and start local service based ecommerce in Pakistan.

#LocalEcommerce #Podcast #Ecommerce #Learning #SajidRiaz #SaadRashid #podcasts
You can watch local ecommerce podcast 6 as below: