Local eCommerce in Pakistan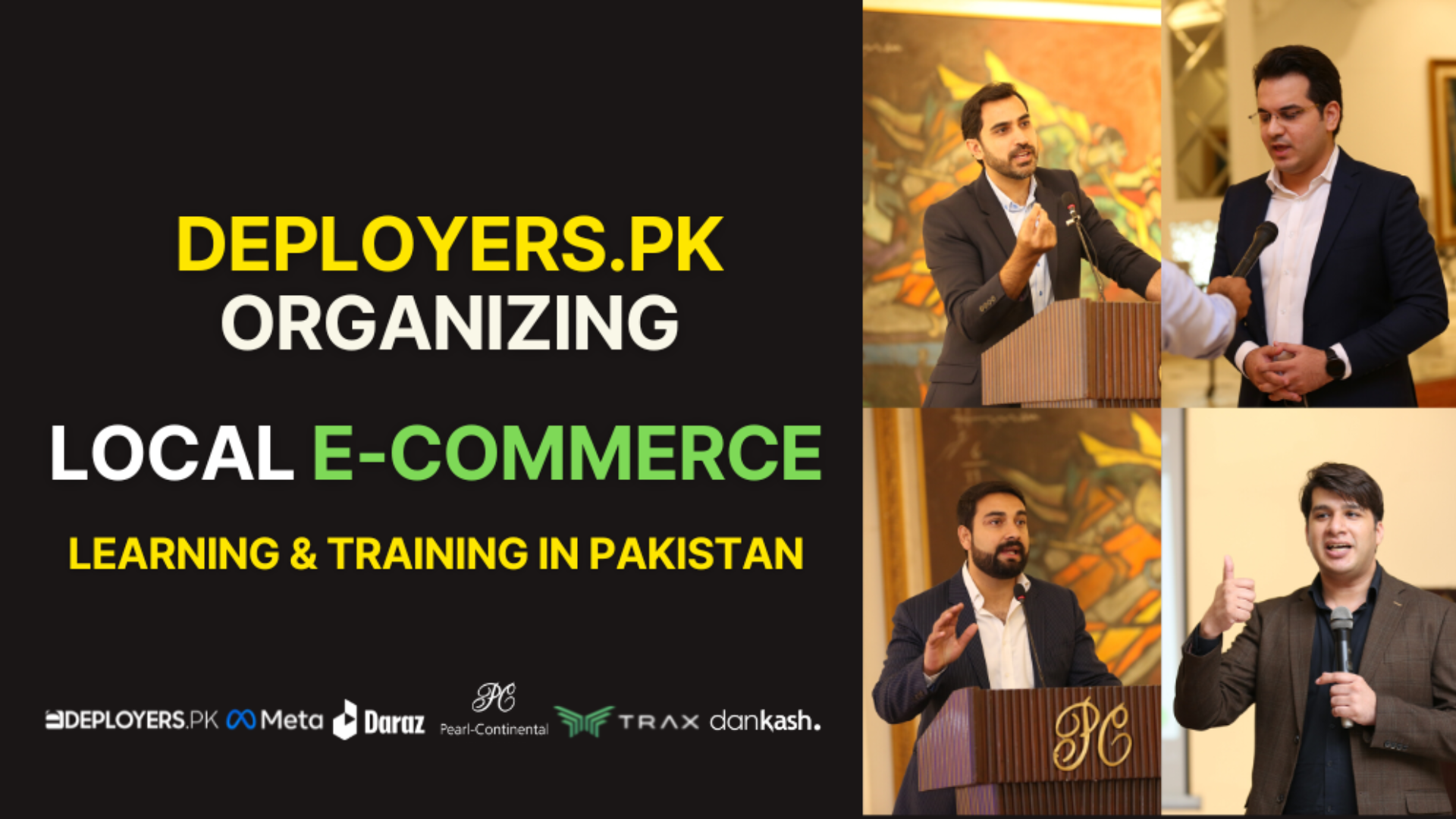 How to Build Local Ecommerce Business in Pakistan.
In order to learn local ecommerce in Pakistan, depoloyers.pk offers local ecommerce training in Pakistan. Local Ecommerce in Pakistan can be started with deployers.pk trainings, workshops and classes. They offer free online training for all workshop attendees. Deployers.pk ranked number 1 and best Local Ecommerce training Institute in Pakistan. 
Deployers.pk provides multiple trainings and have done workshops on local ecommerce learning and online business in Pakistan. Deployers.pk has managed PC Lahore local ecommerce training, Ramada Rawalpindi training, Faletti's Hotel Multan training and much more upcoming. 
FAQs About
 Local Ecommerce in Pakistan
.
Question: What is Local Ecommerce in Pakistan?
Answer: Selling in Pakistan on online mediums by procuring from anywhere is Local Ecommerce in Pakistan.
Question: Who are the Best Local Ecommerce Trainers?
Answer: Haider Ahmed Qazi & Omer Mubeen are the best local ecommerce trainers in Pakistan.
Question: Who are the Best Local Ecommerce Training Institutes in Pakistan?
Answer: Deployers.pk is the best Local Ecommerce Training Institute in Pakistan followed by other local players who started local ecommerce training by following deployers.pk.
Question: What is included in Local Ecommerce Course?
Answer: In a complete local ecommerce course, following learning are included:
Learning Ecommerce from scratch.

Digital Marketing with Social media Pages.

Facebook Marketing including Pixel, events, catalogues, DPA etc.

Google Marketing including GDN, Search Ads, Google Merchant etc.

YouTube Ads including bumper, skippable etc.

Types of Ecommerce.

Ecommerce Outline to start.

Shopify website.

Shopify Dropshipping.

Local Product Hunting.

Influencer Marketing.

Web Development.

Performance Marketing.

Email, SMS marketing.

Community Management.

Ecommerce Operations.

Logistics Management.

Catalogue Management.

Warehouse Management.

Barcoding Management.

Google Analytics including G4A.

Graphic Designing.

Creative and Photoshoot.

Customer Support and Management.

Reversal and Cancellations.

Ecommerce & Retail Analytics.

Customer relationship management.
Posted in

best local ecommerce course in apkistan, ecommerce training in pakistan, learn local ecommerce, local ecommerc courses in pakistan, local ecommerce course, local ecommerce course in pakistan, local ecommerce in pakistan, local ecommerce institutes, local ecommerce learning, local ecommerce training, local ecommerce training in pakistan, local ecommerce trainings in pakistan