Learn E-commerce in Pakistan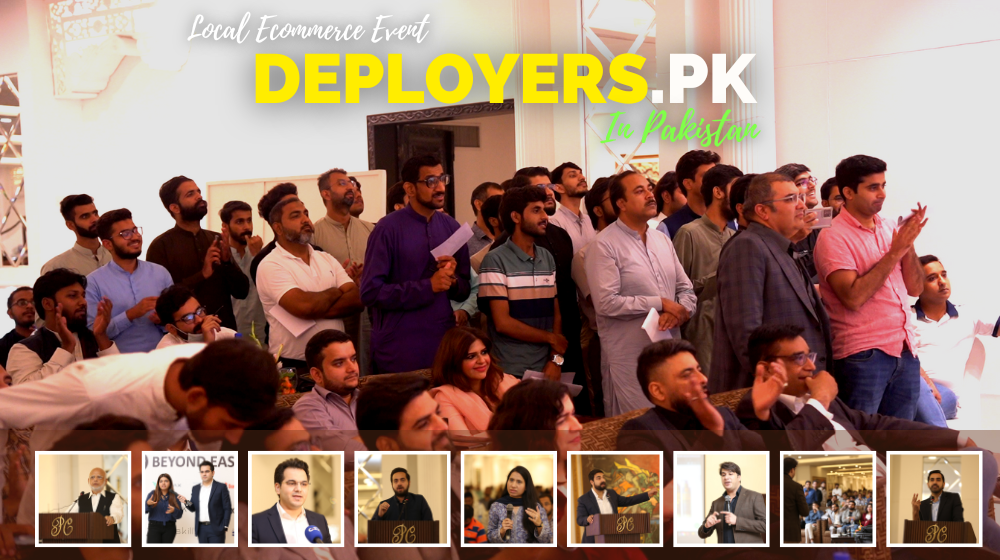 In order to learn best ecommerce courses in Pakistan, deployers.pk is offering ecommerce learning courses in Pakistan for beginner and professional level. E-commerce course in Pakistan includes:
Introduction to E-commerce.
Digital Marketing.
Social Media Marketing.
How to sell with website.
How to sell without website.
Facebook shop.
Instagram shop.
WhatsApp Catalogue Selling.
Daraz selling course.
Amazon selling course.
Types of Ads.
SEO, PPC, SMM and ROI based campaigns.
Art of Selling via YouTube.
Marketplace Selling.
Courier partners for E-commerce.
Types of Website.
Components of E-commerce.
E-commerce ecosystem in Pakistan.
Community Management.
Content writing.
Blogging and affiliate marketing.
Shopify Dropshipping.
Development and extension of Brand.
Apart from these, multiple other skills are also introduced so that one can have a basic knowledge of e-commerce and they can launch their own online business in Pakistan.
In order to avail best digital marketing and ecommerce learning course in Pakistan, you need to register at deployers.pk or WhatsApp us your query at 0345 0010089.
Posted in

amazon, amazon courses, amazon courses in Pakistan, Best courses, best courses online, best digital marketing expert in Pakistan, best dropshipping expert in pakistan, best ecommerce course in pakistan, best ecommerce guru in Pakistan, best ecommerce platform in pakistan, Best ecommerce trainer in Pakistan, best head of ecommerce in Pakistan, best head of marketing in lahore, best shopify dropshipping expert in Pakistan, Best shopify expert in pakistan, deployers, deployers.pk, deployers.pk and nasacademy collaboration, digital marketing, digital marketing course, digital marketing courses in pakistan, digital marketing guru in pakistan, digital marketing podcast, dropshipping course, ecommerce, ecommerce and online business, ecommerce courses in pakistan, ecommerce event in islamabad, ecommerce in pakistan, ecommerce learning event in Islamabad, ecommerce learning event in pakistan, ecommerce podcast, ecommerce podcast by deployers, ecommerce podcast episodes, enablers, enablers.org, facebook marketing, how to start business in Pakistan with zero investement, learn ecommerce in pakistan, lums digital marketing course, online busines sin Pkaistan, online learning courses, seo, shopify course, shopify developer in pakistan, shopify dropshipping courses, smm and ppc learning, social media marketing, website development courses