Raja Naveed Ahmed Khaadi, Zeen, Cambridge Ecommerce in Pakistan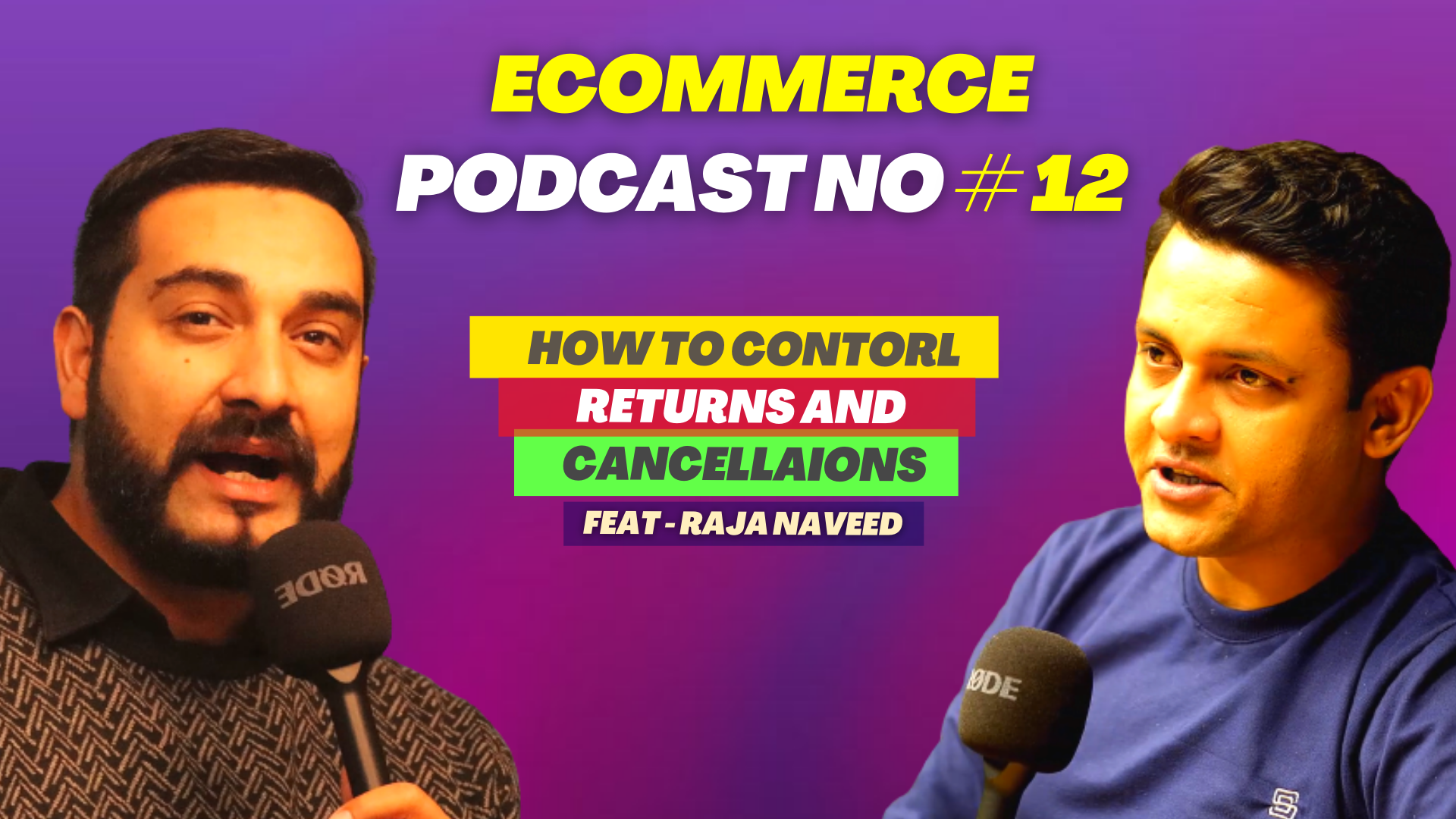 Raja Naveed Ahmed is head of Cambridge and Zeen Ecommerce. He is Chief Ecommerce officer at these brands. He is Ex Khaadi Ecommerce head.
In discussion with Raja Naveed we had following learning:
Introduction of Podcast and Raja Naveed.
Fashion industry potential of Ecommerce.
Fashion percentage among overall ecommerce of Pakistan.
Difference between FMCG and Fashion Retail.
Ecommerce during Covid 19 lockdowns.
How Raja Naveed upift sales of ecommerce during Covid19.
How Pakistani consumer are different.
How Customers pay extra for Ecommerce Premium Services.
How to control Cancellations.
How to control Returns.
Problem of having no automations.
What if you get the data access?
Future of Fashion retail ecommerce in Pakistan.
How Daraz explored in ecommerce horizon.
Average Cancellations Rate in Ecommerce industry of Pakistan.
Average Returns Rate in Ecommerce industry of Pakistan.
Industry standard of Ecommerce in Pakistan.
Which platform is better, Facebook, Google of Tiktok?
Industry Average spending rate of Ecommerce in Pakistan?
What is Omni Channel and how much Ecommerce Sales it brings?
Conclusive Remarks.
This podcast is about Raja Naveed Ahmed who is an ecommerce industry veteran and guru with previous ecommerce experience at Khaadi. He was heading Khaadi as an ecommerce head. He is the person who lifted sales of Khadi from million to multi billions and now khaadi is one of the top 5 ecommerce brand in Pakistan in terms of fashion retail. He has played vital role in uplifting Khaadi omni channel sales. Raja Naveed is famous for his great strategies to empower ecommerce departement at top fashion retail brands and lifting them to zenith of glory. Raja naveed is currently the Chief Ecommerce Officer at Zeen and Cambridge. His abilities and strtagies are now uplifting the sales particularly the ecommerce sales of cambridge and zeen.
You can watch complete video at here: